Genesis
of

Vaagdevi College of Engineering
It was the time of political turmoil and winds against the engineering colleges establishment, there was a serious need of developing technical manpower. Besides these, there is an emphatic requirement of individualized personal technical education to develop skilled confident qualified graduates. That's when seed of Vaagdevi College of Engineering is sown by "Viswambhara Educational Society".
Now Vaagdevi is a 20 year old young institute marching forward to become world renowned institute / university focusing on creating graduates who are responsible, solving problems of society locally and globally.
Reasons for
Vaagdevi as Destination
Having 53 PhD Faculty and 57 PhD Pursuing Faculty
Student is the Top Most Priority @ Vaagdevi
Learning is the Prime Interest for Student and Faculty
Digital and Environment of World Wide Education Opportunities
Choice Based Credit System
Professional Attitude / Orientation
Goal Orientation and Tracking
Technical and Domain Knowledge Skills
Internships and Industry Readiness
Research & Facilities and Explore Options across the Globe
----- Latest
Updates -----
WHAT
WE OFFER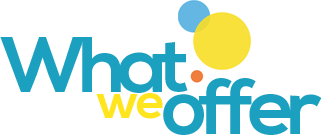 Students come with lot of dreams and these need to be nurtured and channelized so that by the time student graduates, he / she should be in a position to realize those dreams. Thus Vaagdevi offers the following along with Technical Knowledge Skills:
Goal Orientation and Tracking
Self-Management and Learning
Communication Skills
Domain Knowledge Skills
Industry Readiness
Global Exposure
HOW
WE OFFER

We offer the requisite skills to students with strong academic curriculum in a most personalized educational approach. We give utmost freedom to the students, they can choose the subject they want to study (within their stream and interdisciplinary). For some reason, if student wants to do something different of more interest, he/she can speed time in "Student Activity Centre" where facilities and mentors are available to learn different things. Further, to mend the difficult students, we have personalized mentoring and counselling service. Besides above the faculty maintains individual "student log" where the performance is tracked so that the behavior is predictable.
Courses Offered @ Vaagdevi
Check the link for complete details .. Basic Electrical Safety Workshop 2018
Vaagdevi College of Engineering
Recent Updates
Session for Entrepreneurs at Vaagdevi Click Here
Texas Short Term Training Programme (STTP) on Embedded Systems & Internet Of Things (IOT) on 17th to 29th June 2019 organized by ECE Dept.Click Here
Student ResultsClick Here